It's now time for a change in the house and that means getting rid of the old carpet that has been in your living room for ages. It's fine if you get that cleaned every once in a while—you kind of HAVE to for hygiene and ventilation purposes – but replacing it is much better for several reasons.
For example, the air you breathe when you change it is much cleaner. The new aesthetic is good for a fresh new change. And it's just nice to have something new in the house that improves the value and the way it looks on the inside.
But what are the kinds of carpet to choose from?
Olefin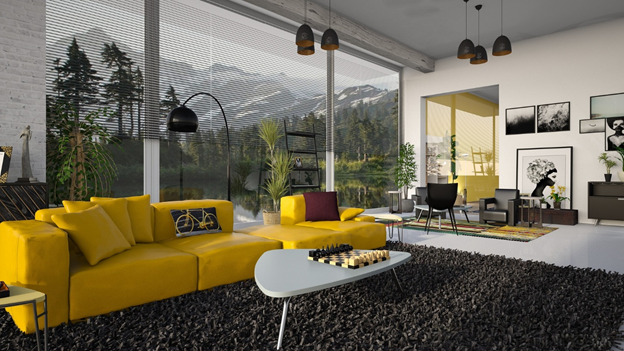 Olefin is very strong and gives off a wool-like texture. In order to make it look strong, it might have to be dyed. Try not to let it bathe in the sun for too long. Its appearance could get damaged simply because of the sun's exposure.
The great thing about olefin is that it doesn't cost as much as the other fibres. The downside to this is that it won't last as long as the others.
Nylon
This one's on the popular side because of its strong resistance and the fact that it can go against soil while staying the same shape. The only downside to it is that you can't be too abrasive to it or else risk getting some static electricity from it.
This is great for heavy footfalls. They're perfect for the stairs and such, making for a great protection for some heavy thuds just in case.
Acrylic
This one is hardy that can resist most stains and static. Unlike the other options, it won't likely fade and will stay the same for the most part. It has a lot of desirable characteristics, not to mention it has the same feel as wool.
The best part is that it's priced less than wool, even though it's probably the one thing that's the closest to wool itself.
Polyester
This is by-far the best one out there. This is better than nylon in ways that it's actually stain-resistant and the fact that it's also pretty much a repellent for any water-based stains. They come in many colours but look great in reds most of all.
Wool
Wool is the most sought-after fibre there is. It is the most commonly used for carpeting. It is eye-catching as it is stain-resistant, meaning it's going to be on the expensive side of things. But that's the great thing about expensive stuff. They're almost always of great quality.
Triexta
If you want a powerful kind of carpeting that doesn't get damaged in a rough environment with kids and pets running around, triexta is the carpet for you. It doesn't damage easily but it might be more out of your price range. Still, they are perfect for a home with children and animals.